Congratulations to Paula for the Priscilla King Gray Public Service Award and the Edward L. Horton Fellowship Award and the Laya Wiesner Community Award!!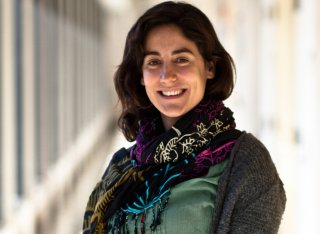 Paula Ruiz-Castillo, a fifth-year graduate student has received 3 awards in recognition of her dedication to the improvement of MIT and the community around her. The Priscilla King Gray Public Service Award is given to undergraduate and graduate students who are exceptionally committeed to public service at MIT and its global surroundings. The Edward L. Horton Fellowship Award is awarded for contributions that foster fellowship within the graduate student community. And she has also just received the 2016 Laya Wiesner Community Award from the MIT Women's League, given to a student who has most enhanced MIT community life, while maintaing a good academic record. These awards highlight Paula's hard work not only in the research lab but also as an active and leading member of MIT Chemistry Outreach, the Graduate Women at MIT and the Chemistry Department Quality of Life Committee. She has been continuously involved in mentoring others, raising awareness of the challenges of graduate student life and working to implement changes. Congratulations Paula!!!
The awards will be presented to Paula at the Institute Awards Convocation on Tuesday May 10th.